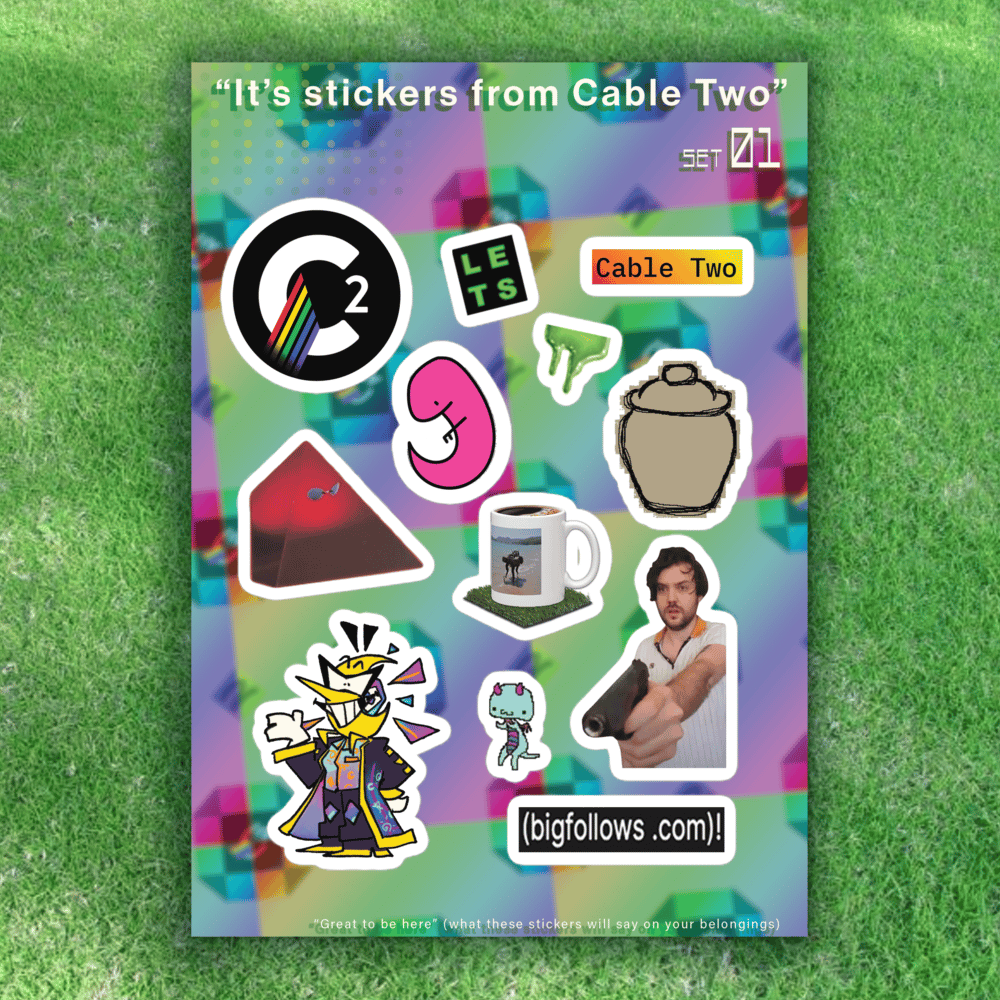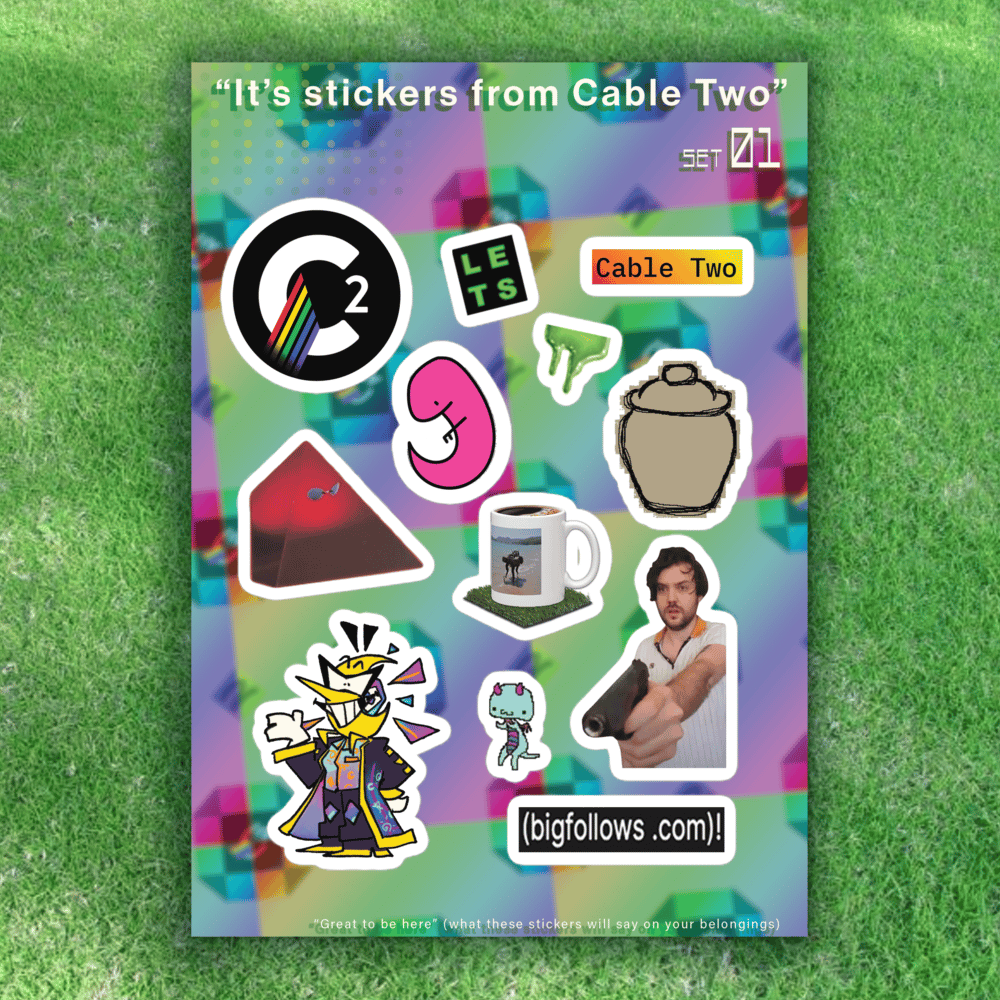 Cable Two Sticker Pack One
$7.00
Want to broadcast your love for Cable Two on all of your belongings? Why not use these epic little stickers and such.
Sheet is 5.83″ × 8.27″ / 148mm x 210mm.
• Film type: MPI 3000 Gloss HOP (EU), Promotional Monomeric PVC (US)
• 0.12″ (0.3 cm) white sticker border
• Glossy finish
• Fast and easy application
• 2–3 year durability
• Indoor use (EU)
• Indoor and outdoor use (US)
• Blank product sourced from Japan
Don't forget to clean the surface before applying the stickers.